We are continuing through the Iowa Goldfinch award list with K, 1st, and 2nd graders today in the Jefferson Library.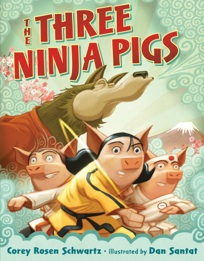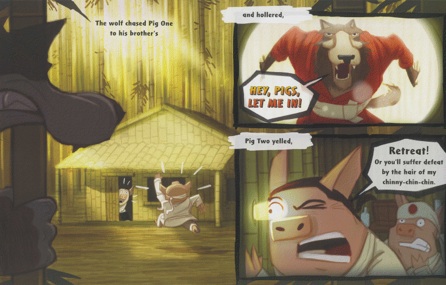 The Three Ninja Pigs by Corey Rosen Schwartz
, illustrated by Dan Santat is a fun story! Its clever rhymes and colorful illustrations really keeps kids engaged. Read it and see! The above images are from the author's website as is the book trailer below.
Porkenstein by Kathryn Lasky,
illustrated by David Jarvis isn't on the Goldfinch list but it is a perfect pairing to talk about retellings of the 3 Little Pigs, especially this close to Halloween. What fun to be an inventor! Check out the
author's website
to see all her books and more.